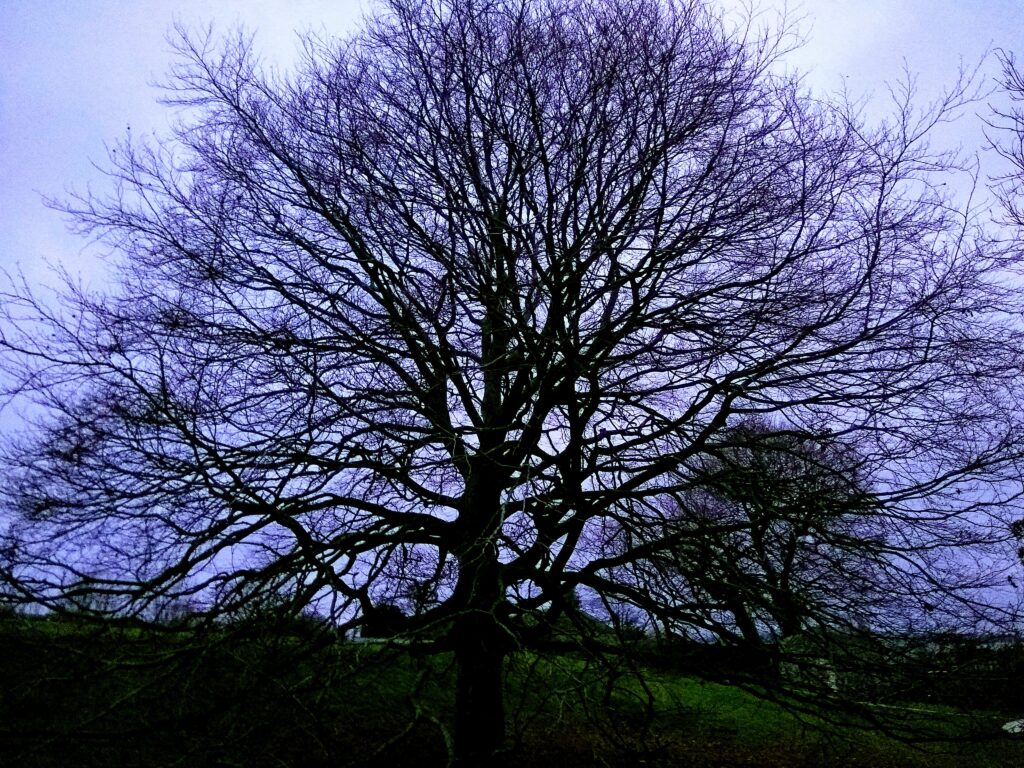 Here, Vic Pickup chats with Charlotte about how she rediscovered poetry, and found the (angry) friends she needed.
Vic Pickup: I had been poemless for almost a decade, had turned my back on that side of things. The priority was motherhood and that required my full attention, body and soul. No more creative 'me' there, really – except when I railroaded the children's art projects, but that was okay.
Then my husband bought me a book, Stressed, Unstressed (William Collins, 2016), which literally woke me up in a kind of life-changing way.
This book, created by the Re-Lit Foundation, is full of poems about dealing with uncertainty, loss, beating stress, positive thinking and seizing the day. But the sections I turn to over and again are the angry poems. The motivating, charging, bolstering poems – the poems which conclude with a final line that leaves me euphoric.
Because, here's my confessional, I'd also been battling with my head. The years at home, be it as a freelance writer or as a mum, had not been kind. Prone to OCD, health anxiety, general anxiety and depression, these poems really spoke to me. They fortified me, awakened something inside me, told me what to do, and somehow ignited my faith in my own resilience.
Charlotte Gann: Oh, Vic, I remember those mothering years too – and the creative energy poured into that. I love what you talk about here: discovering the friend you needed in those poems/ voices; and the warrior woman (as I see it) in you.
Which poems in the book do you return to?
VP: Lots of old classics. 'Ulysess' by Tennyson, 'If –' by Kipling, 'Invictus' from William Ernest Henley – 'my unconquerable soul' – Mine? Yes! Then there's 'The Red Wheelbarrow' by William Carlos Williams, 'The Lake Isle of Innisfree' by Yeats, 'The Bright Field' by RS Thomas, the Tang Variations (by the Tang Dynasty Poets)… the list is pretty much the Contents page. In an anxious state, it was Japanese Maple which comforted me – should the worst happen, here was Clive James with his interpretation of Dennis Potter's 'blossomiest blossom', the 'Everything is going to be all right' (Derek Mahon) to reassure me. Of course, everything might not be – but to hear it made me feel I had a friend, that I was in the company of someone who truly cared.
Those words fortify something deep. They made me want to bang my chest with my fists and confront the governing demons within.
When we fight, we fight together. When we grieve, we grieve together. And it's bearable. Words bind us, make it possible to be connected with a world of people, both dead and alive, who truly understand.
CG: I love it where you say ''my unconquerable soul' – Mine? Yes!'; and how these poems told you 'what to do…' I totally get this.
You brought Paul Farley's poem recently to our group: 'The Power', and raised this question, of poems that do motivate and strengthen us. Help us in our resolve. 'The Power' ends:
[…]Now look around your tiny room
and tell me you haven't got the power.
Those words have really stayed with me. I love the idea – and paradox – of that 'tiny room'. Its smallness; and yet, the fact it truly is our own, contained space.
What can we do there? What will we make of it?
VP: Exactly. For me, I kept on reading – old books, new books, borrowed books. I picked up my pen. I submitted, joined Twitter, attended events, reviewed almost a hundred poetry collections, made myself a cosy nook in the world of poets who became friends, mentors, comrades.
Among the poets I discovered were some wonderful women whose writing really inspired me in my own writing – Ada Limón, Rosie Garland, Wendy Cope, Anna Saunders – that's limiting myself to just four!
I joined the Understory Conversation, and met a unique group of peers who I have such a lot of respect for – accomplished, well-read, inspirational people, who somehow seemed to already know and accept me, despite my clear inferiority (yes, hello to the imposter).
I can bring anything to the table, and know they'll be kind, we'll laugh (especially at the really filthy stuff), but I will always leave feeling nourished. These individuals, like me, look at the world in a way I thought was bad. Inspecting every detail. Having to find meaning in all things, affected by everything (see too 'The Highly-Sensitive Poet').
It can be tortuous to be this way. But, if you can find bolstering poetry, if you can write it and churn out mountains of paper to discover one perfect phrase that says everything you need it to: this makes the world somehow more bearable. Or – even when it doesn't – it provides us with the war paint to slick onto our faces ready to charge, turning whatever rage or vulnerability lies within into armour, strength, the ability to feel, heal and venture forth.
CG: Ah Vic, yes – you're pushing for poems as strengthening; and like-minded poets as companions. (Love your image of us Understorying away, 'inspecting every detail': a lovely cartoon image comes to my mind: of our close – not, actually, disproportionate, necessarily 😉 – attention to the details that call us…)
I never want anyone to form the impression the 'Understory' is about unmitigated misery! It's so not.
I wonder, do you have a poem of yours that speaks to or from this Vic banging her chest with her fists?
VP: A few actually. The last year has been quite transformative for me. I've taken on some exciting roles, gone back into education, undertaken a lengthy spell of CBT (Cognitive Behavioural Therapy) and embarked on some fairly ambitious plans for when my youngest goes to school. I'm looking ahead and trying to be brave in my pursuit of where I see myself going.
Through The Understory Conversation, too, I've met some dazzling people-poets(!) – and because we aren't just a workshopping group, I have the privilege of meeting the whole person-poet, understanding who they are, what their life is like, what makes them laugh and how they manage when dark days come; all that alongside their writing. There's more meaning and context and richness in the Understory exchange than I ever expected.
It's not just the writing, then, that fuels, motivates and sustains me. It's the people. Those who understand, who support, who connect. Interestingly, there is not just one kind of person who is a poet. Poetry is one of the most diverse and inclusive arts, I think, and through it, my friendship base is vast, diverse and, ultimately, really supportive (on a good Twitter day!).
There are a few truly honest, me-on-a-plate poems I have written which have come from this feeling of acceptance and boldness which I get from being part of my poetry community. The one I'm going to share here is about my life, my fears, my frustrations, my love – all of it. I poured everything into it and it flooded out in one go and has remained fairly unchanged.
Every time I come across this poem, I smile, because it's the equivalent of an exhale after a deep in-breath – it's a bit of relaxing, and letting go out into the world. I always get a lovely warm reception when I read it, too – it seems others can relate. For someone to say that to me about something I've written means so much – it's another connection, empowering in itself, because there's safety in numbers, and there's hope – because understanding is so very, very important.
CG: Thank you, Vic. I love that idea of pouring everything into a poem and seeing what comes out. And your poem makes me smile too: from one cavewoman to another…
Let's close with it.
Conversation with a Cavewoman

No, we don't get many sabre-toothed tigers,
food stores are reasonable at our local Tesco Extra,
my partner has no need for a spear or knife,
he uses a thing called a Mac to sustain his brood,
and firelighters, individually wrapped.
 
I have not lost any children to the cold or hunger,
nobody wants to take them in the night or kill them.
My milk didn't dry up in a drought,
when our son had a cough we drove to the A&E in town
and didn't have to wait long.
 
But I lie awake at night,
dread what I cannot stop:
my inability to forage, find fresh water or control my fears,
that my children will live like me, talk like me,
be frightened of this world.
 
I worry I don't show love as other people do,
that they will need pills or to pay someone
just to talk.
On days when the cloud-base is low, and the list
of what's needed unravels, as I so frequently do,
 
I want to swaddle their peach skins
in animal fur, smother them with my scent;
have enough fuel to keep the fire strong
and the glow in their faces, knowing
I can take on the world.

Vic Pickup, first published on Atrium, 2020

Lost & Found by Vic Pickup is available from The Hedgehog Poetry Press